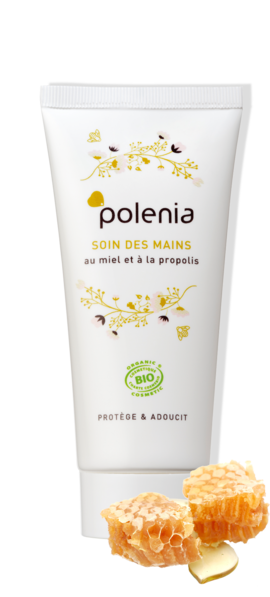 For naturally protected soft hands!
To prevent drying of delicate, fragile skin.
Polenia hand care lotion has a velvety, fluid, non-greasy texture, made of honey, sweet almond oil, shea butter with nourishing, repairing, emollient properties, as well as beeswax and propolis to protect your hands.
In 100 ml tube format.