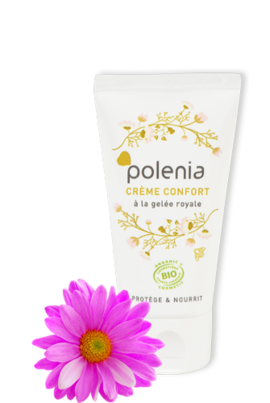 The comfort cream soothes, nourishes and protects.
Supple and radiant action for all skin.
Rich in royal jelly, aloe vera, shea butter and camelina oil, it protects and restores suppleness and splendor to any skin. For use as a day or night cream: its lightness facilitates tiny massages with your fingertips. Provides perfect protection and a sensation of absolute comfort, for all types of delicate or dehydrated skin.
Natural fragrance: lotus blossoms.
In 50 ml tube format.